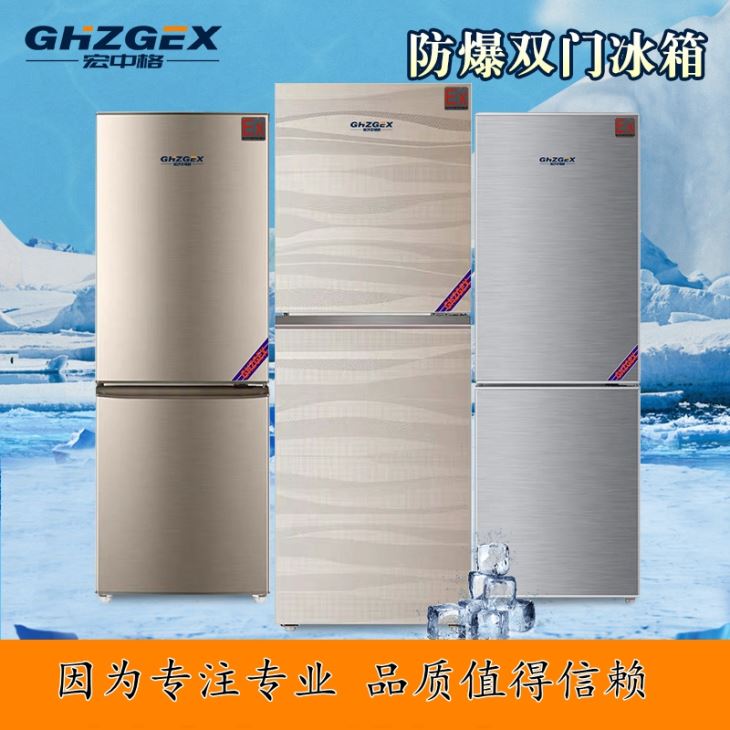 Two-door refrigerated frozen explosion-proof refrigerator series
Product Details
Hongzhong grid explosion-proof two-door double-temperature refrigerator can be widely used in petroleum, chemical, medical, aerospace, laboratory, storage, military and other departments with II.C grade, temperature group T4 explosive gas mixture l area (or 2 zone) internal hazardous site, BL series industrial-grade integrated explosion-proof refrigerator, is the use of integrated explosion-proof technology, according to the industrial environment requirements of the manufacture of II.C-class explosion-proof refrigeration system.
  Refrigerated explosion-proof refrigeratorStructural way: two-door two-door two-temperature single system explosion-proof refrigerator has two structural ways: one is a two-door straight-cooled single-system refrigerator, the other is a two-door cold single system refrigerator. Two-door straight-cooled single-system explosion-proof refrigerator, referred to simply as two-door straight-cooled explosion-proof refrigerator.
The freezers and freezers of the Hongzhong-grid two-door, straight-cooled blast-proof refrigerators have their own evaporators, separated by the freezerand and the freezer. The metal appearance of the straight-cooled refrigerator evaporator is directly touched by food or air, and the frost is tied directly to the evaporator's appearance, so the straight-cooled refrigerator is also called a frosted refrigerator.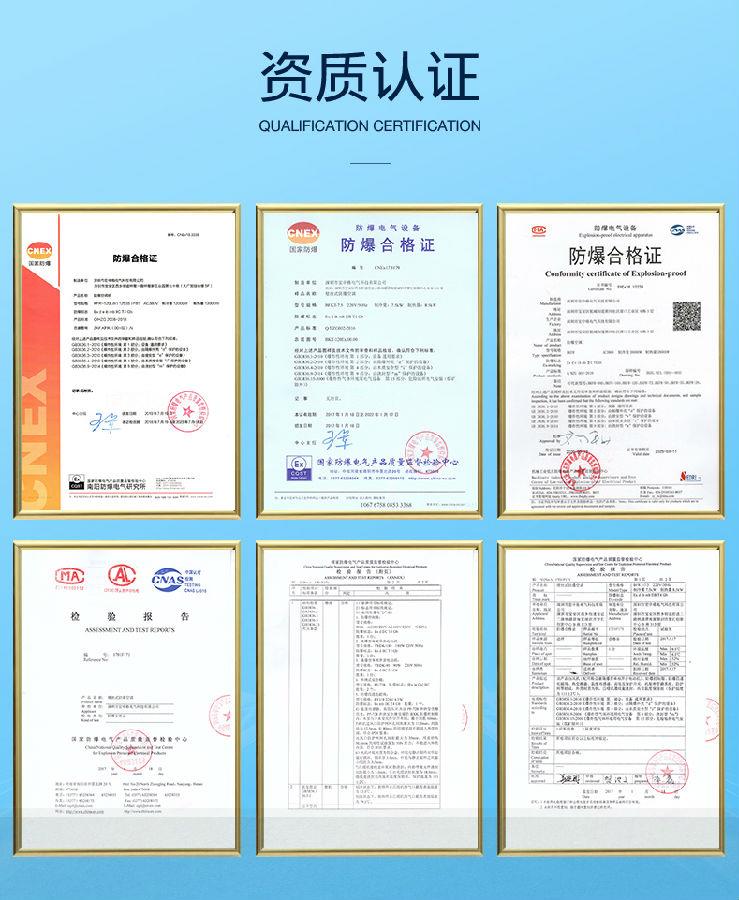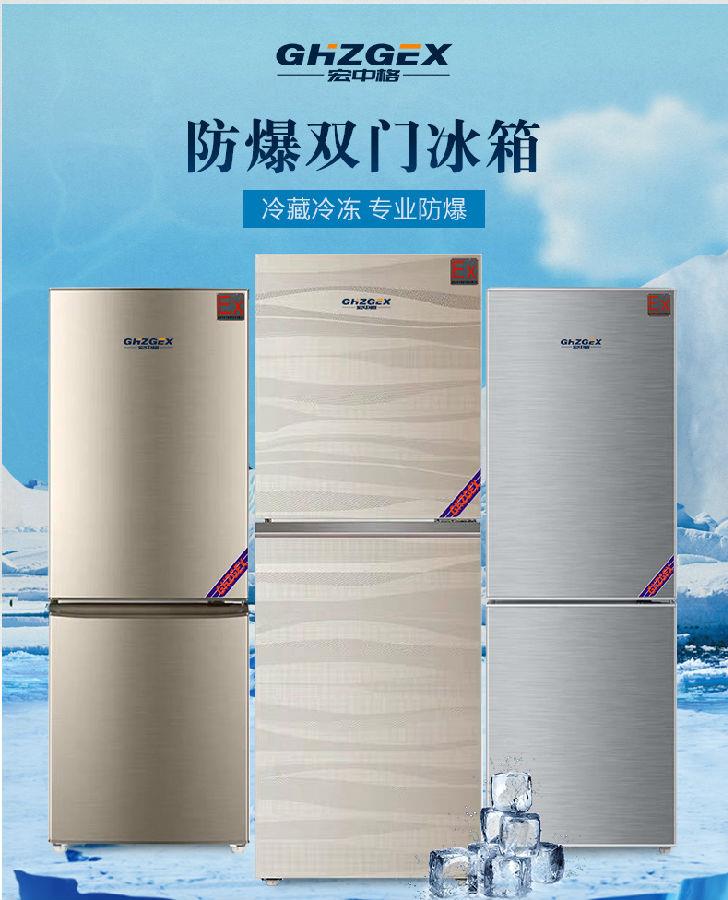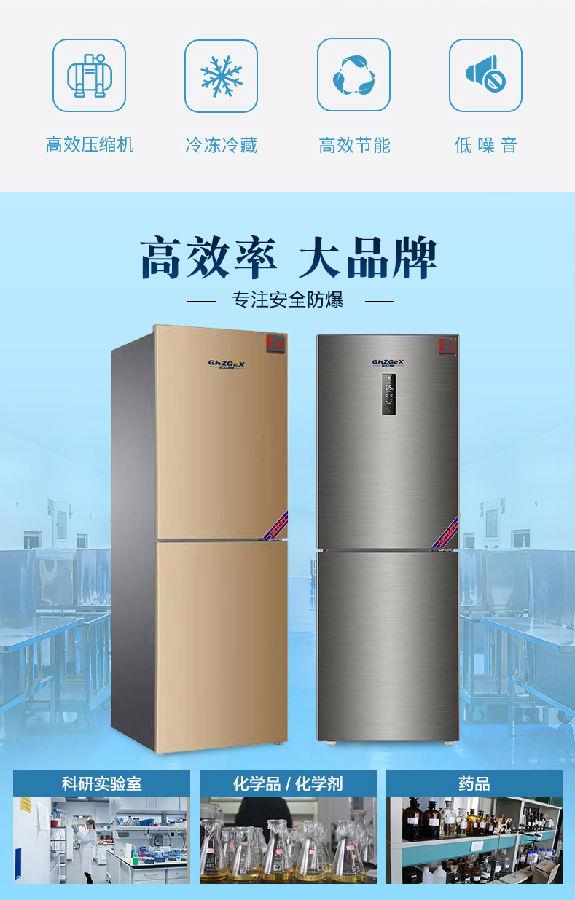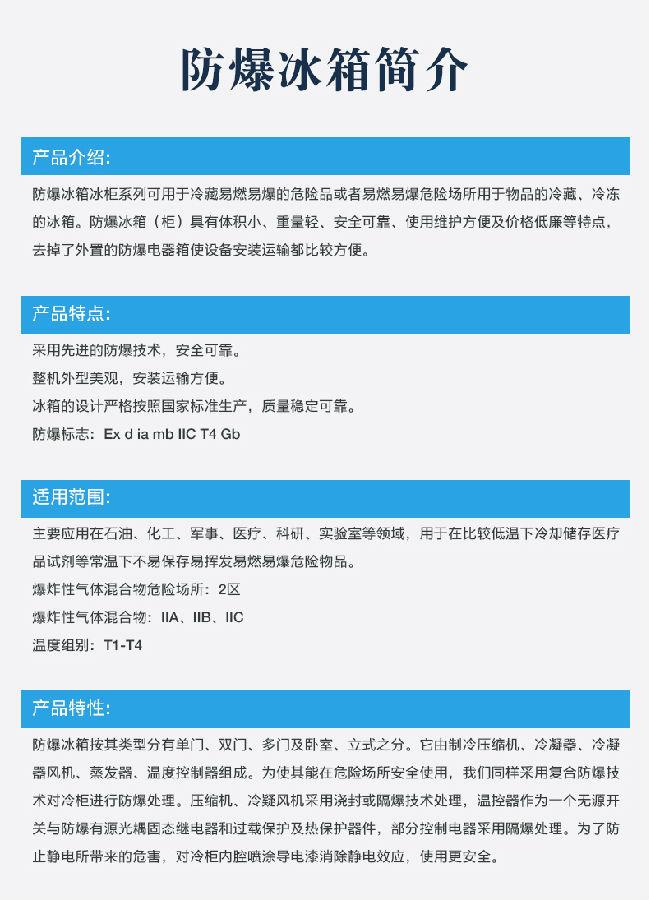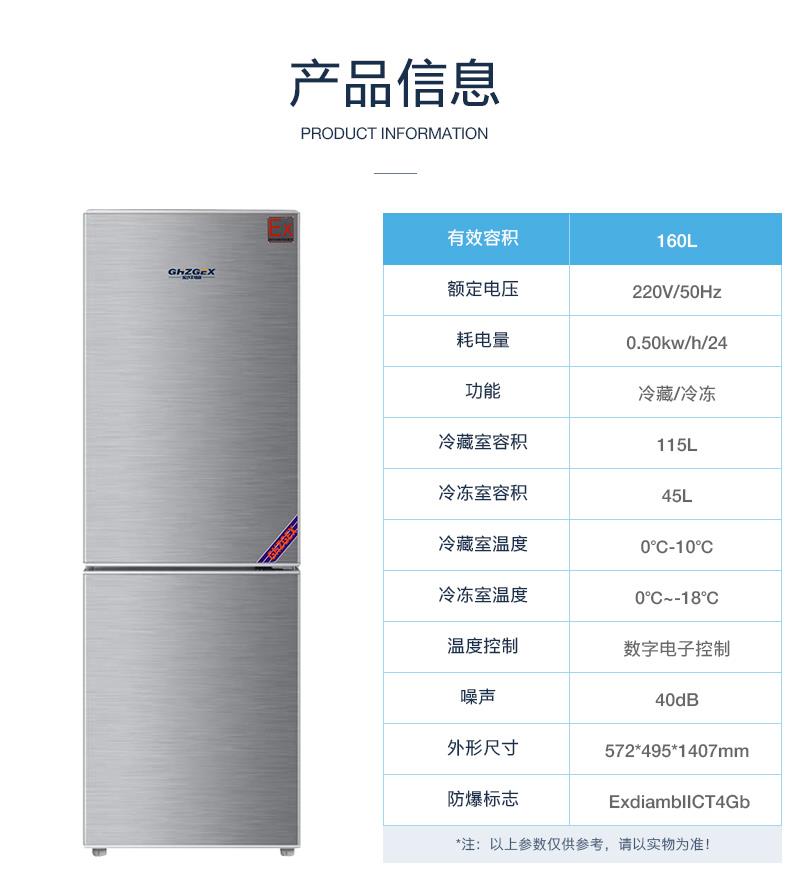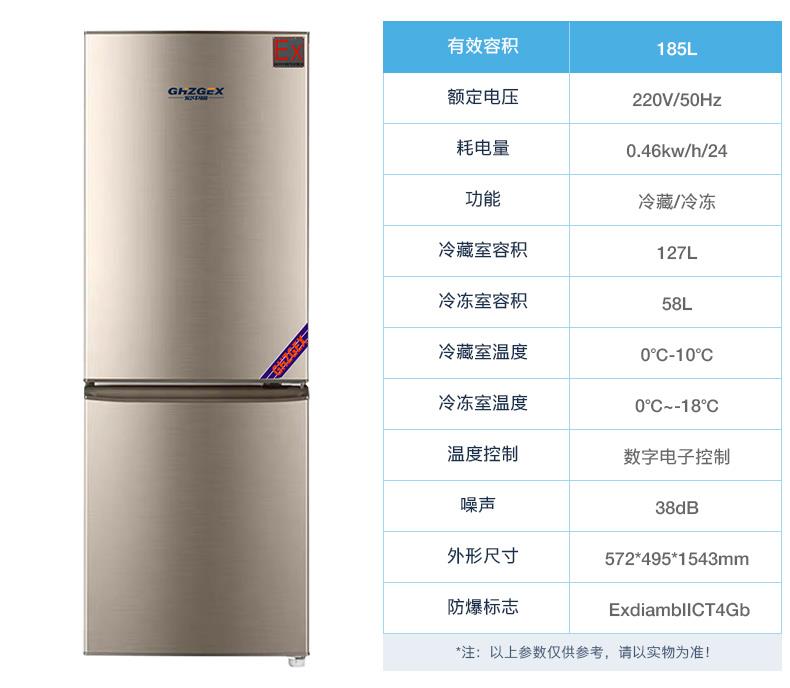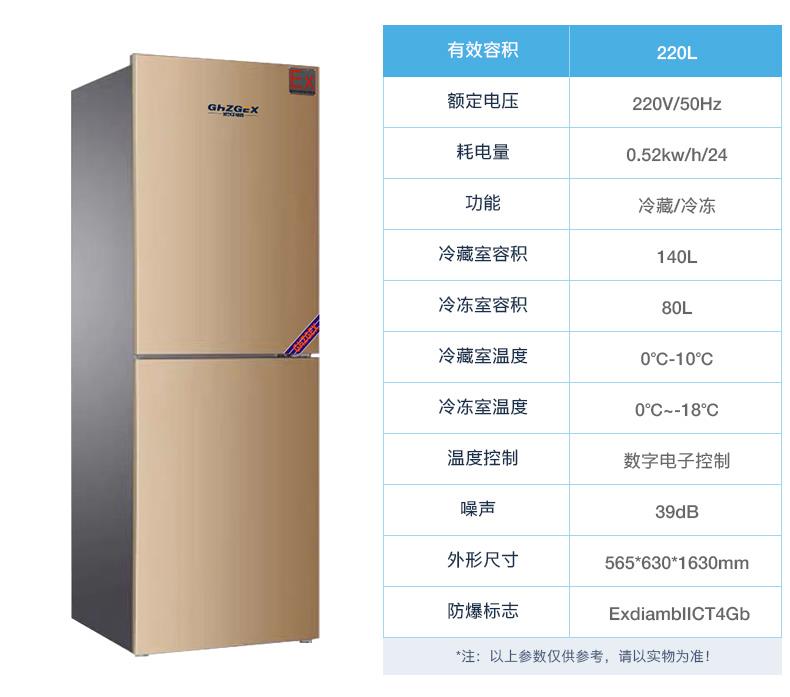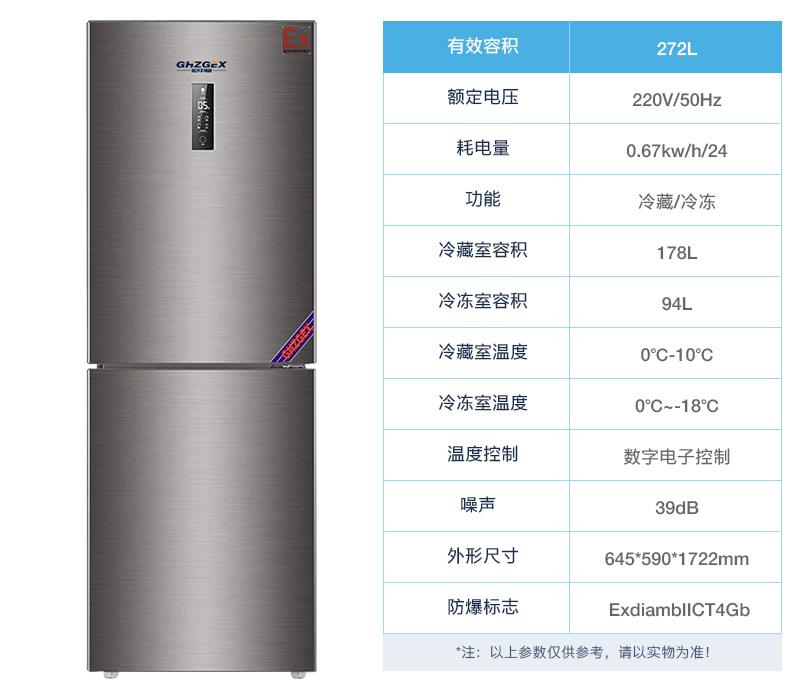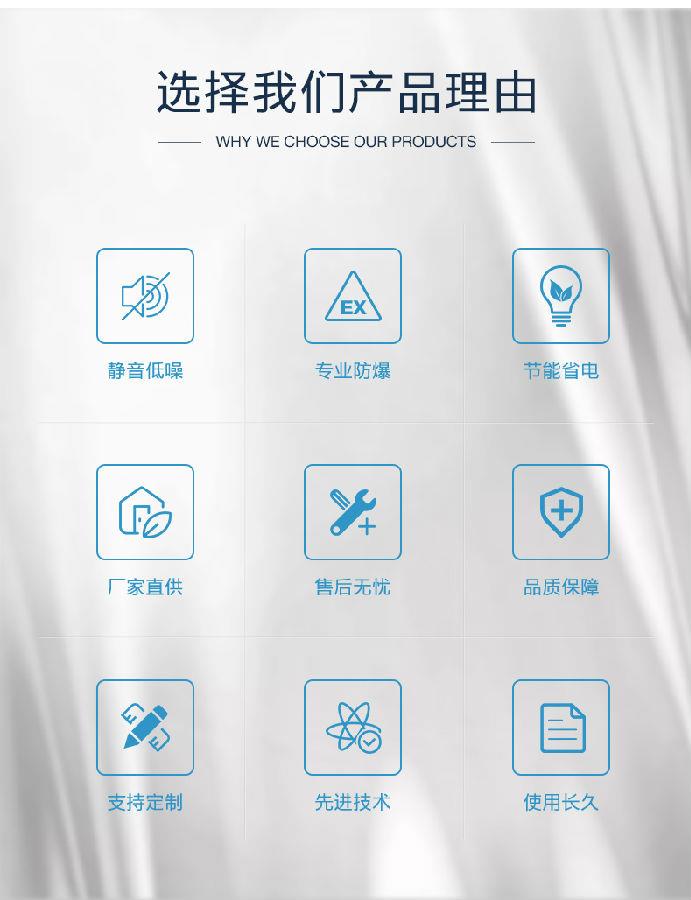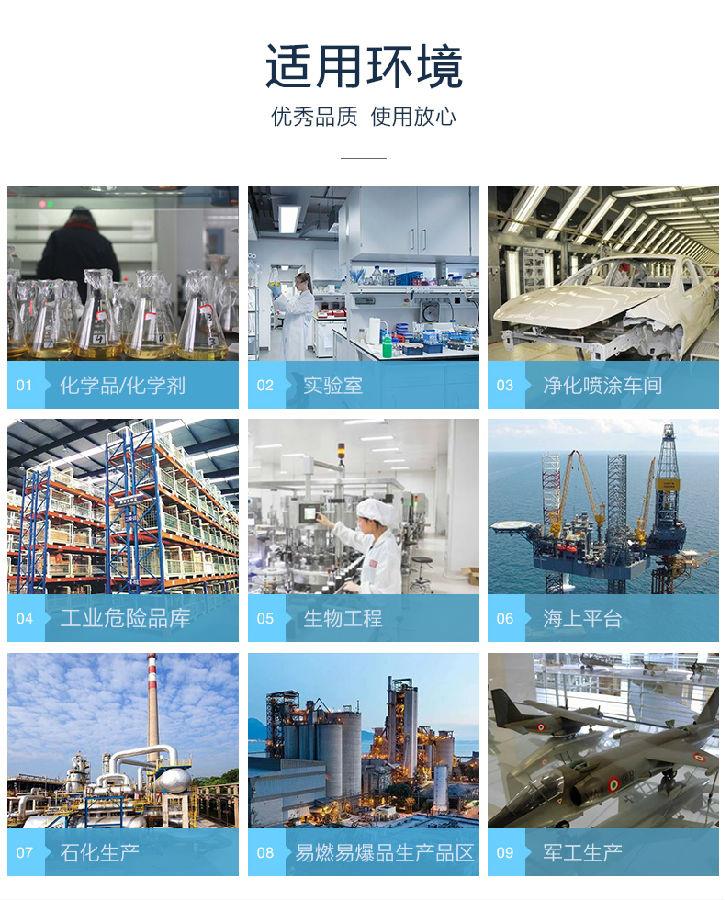 Inquiry